C9T: Temporary pop-up Cycleway on
Chiswick High Rd
(Which has taken over the bus lane)
TfL has taken full advantage of Streetspace funding and has implemented a temporary pop-up cycle lane on Chiswick High Road. Because it has taken over what was the bus lane, it has increased congestion on Chiswick High Road and pushed traffic onto other local roads. The decision to implement this scheme was taken by Mark Frost—an officer of Hounslow Council—on August 11th 2020 without it being considered formally at any committee of councillors. Hounslow claims that was because it was just a version of the CS9, the cycle superhighway that was approved in September 2019 by Hounslow's cabinet. There are significant differences between the approved CS9 scheme and this pop-up temporary version: CS9 would not have taken out the bus lane on Chiswick High Road, but both would be disastrous for Chiswick as this version has shown. All locally-elected Councillors in Chiswick are strongly opposed to C9 and the way it has been imposed on Chiswick.
OneChiswick was originally taking legal action to attempt to reverse the changes, and in particular because people with special characteristics like the elderly, sight impaired or less able had not been considered. Papers were filed at the court before Christmas 2020 and we had a directions hearing, with the judge, on February 12th 2021. However, in July 2021 Hounslow announced they were replacing ETO 2020 with a new ETO2021, another 'temporary' scheme that would again run for 18 months, but with certain modifications, reflecting some of the concerns OneChiswick has raised. This essentially meant that the original Judicial Review was incapable of succeeding as it did not apply to the current scheme.
Revised modifications to the design of Chiswick High Road were then begun in late 2021, and a new contract valued at £3,300,000 was given to TFLs contractors. We see no attempt to speed up traffic flow between Hammersmith Roundabout and Heathfield Terrace, as buses continue to back up behind the slowest vehicle. If a bus changes drivers by Chiswick Garage, the whole route is stationery. This all serves to show that C9T is unfit for purpose and is in the wrong place, and Chiswick is a hostile environment for road users.
C9T travels through what was the east-west bus lane on the south side of CHR. There is now only one east-west lane along this major road which, since Roman times, has been a major route between the centre of London and the west.
By taking out a lane of the main Chiswick High Road for cycling, 30% of the road's capacity has been lost, and traffic backs up to Hammersmith Broadway. Along the length of Chiswick High Road, traffic is displaced into other local roads such as South Parade and various residential streets like Wavendon Avenue and Barrowgate Road which run parallel with the High Rd, and of course the A4.
For the full effect of C9 changes to Chiswick click here Cycleway 9 Layout Maps (tfl.gov.uk)
Elsewhere along Chiswick High Road, central refuges have been removed and whether there are formal zebra crossings or none, people have to look both ways, twice, to cross the road, causing anxiety and fear.
People who are less able, or walk slowly – those who are partially sighted, families with children who have autism and those who need to drive to the shops are now shunning Chiswick as their local shopping centre, driving instead to Kew, Richmond and Ealing.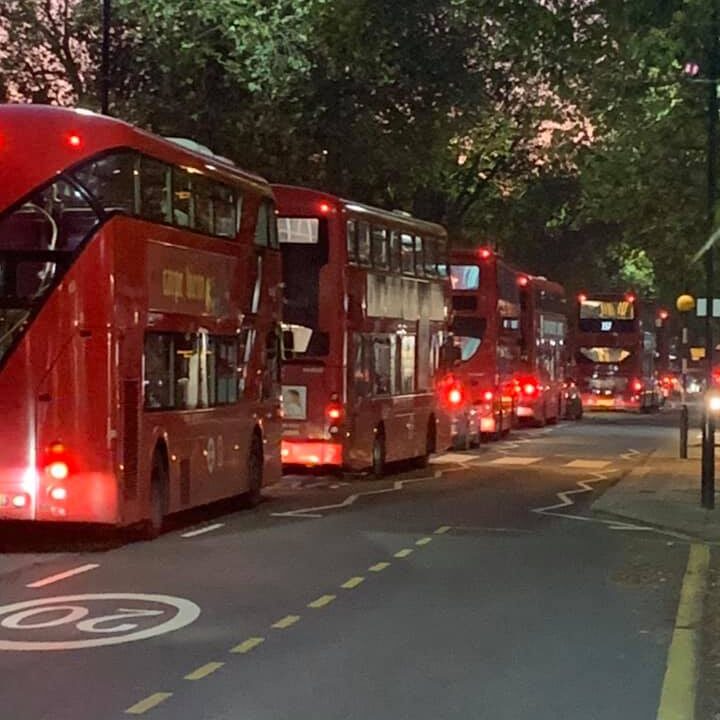 People who travel by bus now have to wait for their buses in the middle of the road without shelters, with odd partial zebra crossings that straddle the cycleway, causing great confusion and danger, particularly to partially sighted people, and those who are less able to walk. Bus journeys are far slower than before which makes passengers more exposed to health risks, and disadvantaging those who have timed-appointments, carers who cannot reach their clients within their allotted time frames, and many others whose lives and livelihoods have been substantially worsened.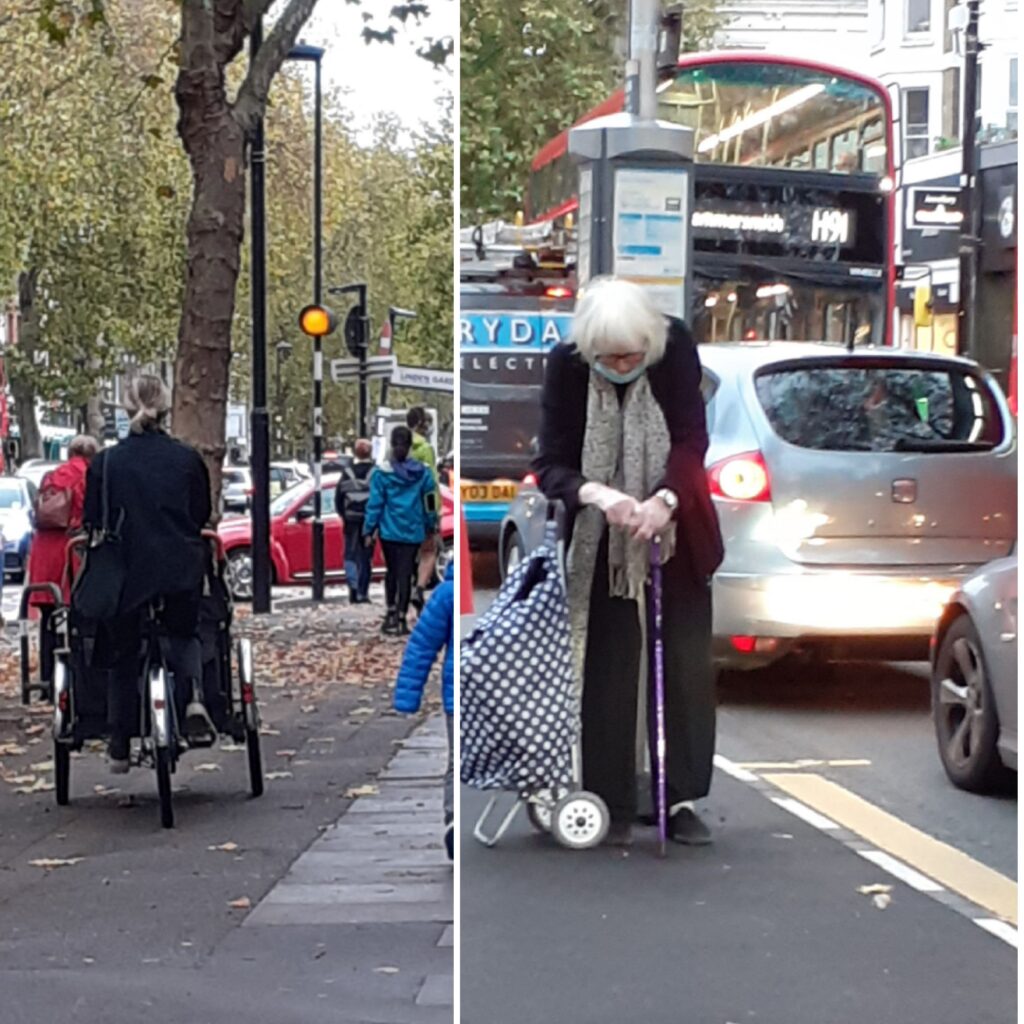 Emergency services, fire, police and ambulances find themselves stuck in the same single lane unable to pass other traffic, or driving over the wands on the south side of the road. Even the Queen has been stuck in the single lane traffic!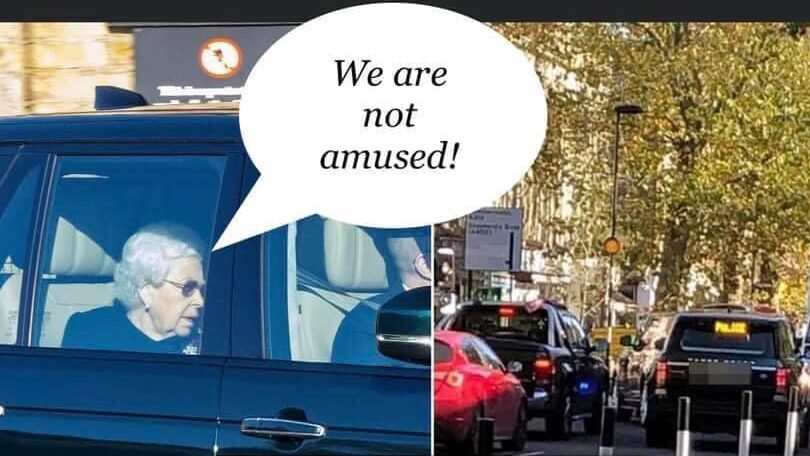 In the meantime, the cycle lane on CHR is not being used to any significant extent and cyclists are still seen cycling on the pavements and on the north side of the road. Cyclists are individuals who have many different views about where they like to go, and very many didn't ask for—and don't want to use—a two-way cycle lane. Many cyclists prefer to avoid other cyclists, especially those coming from the opposite direction. The cycle paths that already run alongside the A4 in each direction, connecting Kensington to Hounslow, are used by many local cyclists and should be upgraded to provide the safe cycling that everyone wants. Imagine the difference a green wall would make between the traffic and local residents.