Campaign to Save Chiswick
ACT NOW!
CYCLEWAY C9T ON CHISWICK HIGH ROAD.
COMPLETE THE 'CONSULTATION', LINK BELOW, CLOSE DATE APRIL 23
Chiswick High Road walking and cycling changes | Have Your Say Transport for London (tfl.gov.uk)
THE DANGEROUS BI-DIRECTIONAL CYCLEWAY, WHICH HAS RESULTED IN A SUBSTANTIAL INCREASE IN ACCIDENTS, WAS INTRODUCED WITHOUT CONSULTATION IN LATE 2020 AND CHISWICK HIGH ROAD HAS BEEN DUG UP EVER SINCE. THAT IS ALMOST THREE YEARS, AND ILLUSTRATES IT IS NOT FIT FOR PURPOSE. THE SUBJECT OF MUCH CRITICISM FROM BUS DRIVERS, CYCLISTS, USERS OF PUBLIC TRANSPORT, CAR DRIVERS, RESIDENTS AND MORE, AND YET THEY CONTINUE TO WASTE MILLIONS OF OUR TAXES ON IT, £20 MILLION TO BE PRECISE.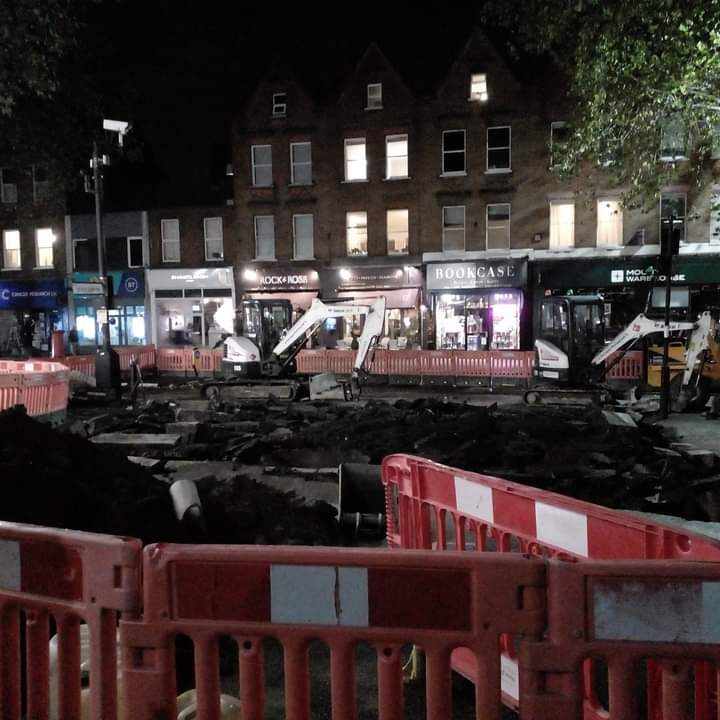 The photo below was used to promote the cycle lane yet shows police tending to a cyclist who was hurt in the lane.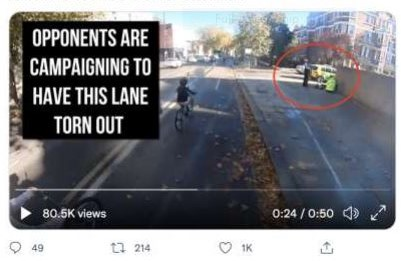 TFL want to know:
Has the scheme impacted you or your business positively or negatively?
Is the existing cycleway alongside the A4 a much more acceptable route which should be upgraded and greened?
Has the scheme resulted in what you expected?
Are there any unexpected outcomes which you think TfL should know about (this could be things like access to deliveries or more people visiting on foot or by bicycle than usual)? 
Please also add your own comments beyond these three points by emailing your views to: streetspacelondon@tfl.gov.uk 
Change will only happen if we make it happen. Don't stay silent. Your voice is important, let it be heard.
WHAT HAVE THEY DONE TO GROVE PARK?!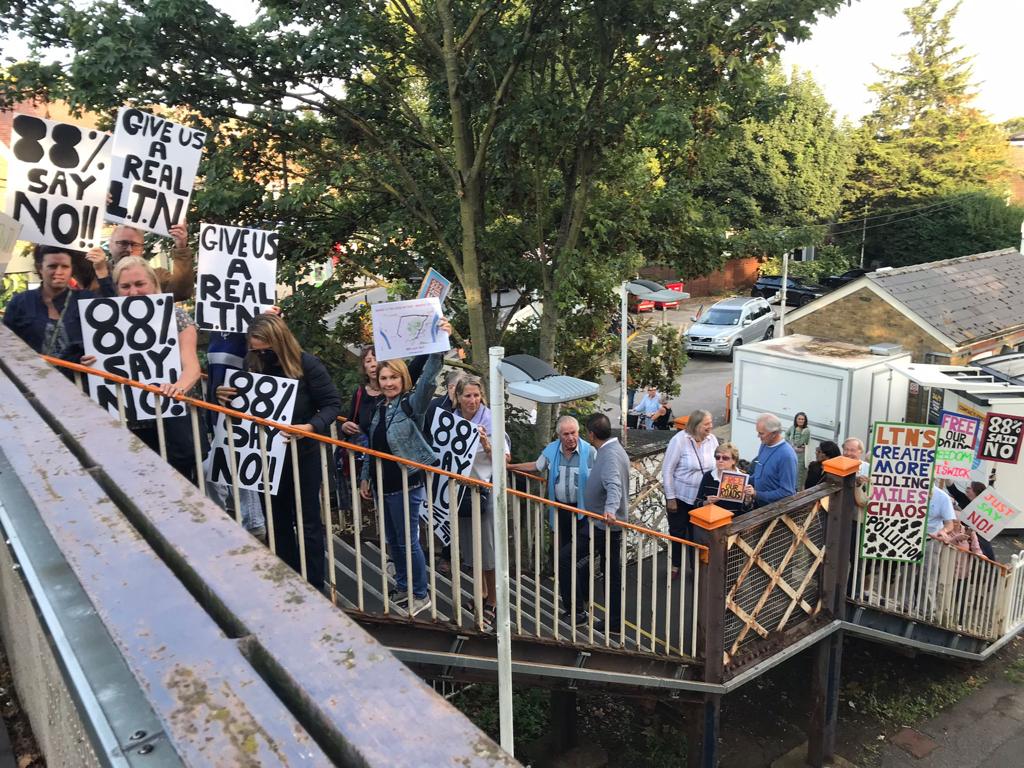 THE LATEST CONSULTATION ON STAVELY ROAD AND BURLINGTON LANE HERE: closed 7 Sept 2022
Staveley Road and Burlington Lane – trial access restrictions – London Borough of Hounslow – Citizen Space
HOUNSLOW HAD A NUMEROUS 'HAVE YOUR SAY' CONSULTATIONS ON THE SOUTH CHISWICK LIVEABLE NEIGHBOURHOOD. THE ONE WHICH CLOSED ON 18TH JUNE 2021 GAVE RESIDENTS THE OPPORTUNITY TO REJECT (OR SUPPORT) THE CHANGES TO HARTINGTON ROAD, STRAND ON THE GREEN, STAVELEY ROAD, BURLINGTON LANE AND SCHOOL STREETS: IT WAS COMPLETED STREET BY STREET. THE OUTCOME WAS FURTHER FENCING IN AND FENCING OUT OF CHISWICK RESIDENTS.
Changes to the Streetspace trial 'school street' on Staveley Road, and new trial announced for Burlington Lane, Chiswick | London Borough of Hounslow
Streetspace Feedback 2021 – London Borough of Hounslow – Citizen Space
DESPITE OVERWHELMING OPPOSITION FROM RESIDENTS , where 88% said NO!!!, HOUNSLOW COUNCIL HAS KEPT STREETS CLOSED AND CLOSED MANY OTHERS FOR 6 DAYS A WEEK, A RANGE OF MEASURES THAT EFFECTIVELY CLOSES OFF AREAS OF GROVE PARK FROM THE A316 MEANING RESIDENTS ARE CUT OFF FROM SHOPS, MEDICAL SERVICES, PARKS, ALLOTMENTS AND THE CEMETRY. OUR LOCAL COUNCILLORS SUCCESSFULLY 'CALLED IN' THE DECISION TO CARVE IT UP IN THIS WAY AND IT WAS REFERRED BACK TO CABINET FOR FURTHER REVIEW. LOCAL PEOPLE HAVE COME UP WITH A COUNTER PROPOSAL ON HOW GROVE PARK SHOULD OPERATE.
READ ALL ABOUT THIS FARCE HERE:
http://www.chiswickw4.com/info/conroad324b.htm
Change will only happen if we make it happen. Don't stay silent. Your voice is important, let it be heard.
At the foot of this page you will find publicly available contact details and Twitter accounts for representatives elected to the three wards in Chiswick that are in Hounslow (Chiswick Homefields, Chiswick Riverside and Turnham Green) and to the one ward in Ealing's Chiswick (Southfield).
ACT NOW – WRITE TO THE NEW LEADER OF HOUNSLOW COUNCIL TO STAND BY HIS WORD AND WORK WITH ALL RESIDENTS RATHER THAN THE CLIQUE AND SPECIAL INTEREST GROUPS WHO HAVE DRIVEN THE AGENDA THUS FAR. READ THE OUTCOME OF STEER'S REVIEW IN THE CHISWICKW4 ARTICLE BELOW.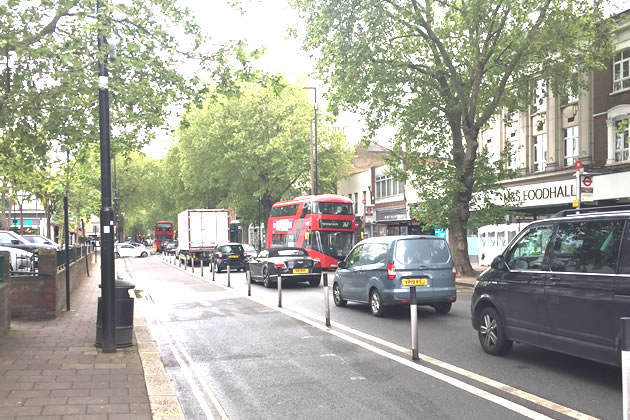 Chiswick's Local Web site (chiswickw4.com)
THE COUNCIL'S OWN CONSULTANTS CONFIRMED THE MASSIVE OPPOSITION TO THE THE 'TEMPORARY' STREETSPACE MEASURES INTRODUCED UNDER ETOs, (OSTENSIBLY BECAUSE OF COVID). THESE MEASURES HAVE BEEN 'CONSULTED' UPON BUT RESIDENTS WISHES CONTINUE TO BE DISREGARDED.
**************************************************************
DO YOU ENJOY THE QUIRKYNESS OF TURNHAM GREEN TERRACE AND ITS LOW RISE SHOPS? PROTECT THEM AS PART OF CHISWICK'S HERITAGE
Conservation Area Appraisal Consultation – Chiswick High Road & Glebe Estate
https://haveyoursay.hounslow.gov.uk/planning-policy/conservation-area-appraisals-4/
Review Completed consultations:
Closed 8th November 2020 : Chiswick residents resoundingly rejected the Streetspace changes imposed across the town and demanded their reversal. At the present time – March 1st 2021 – no reversals have been made despite insistence by the Govt (and Hounslow Council's own Cabinet) that Councillors Khan, Dunne, Lambert and Curran who drove through these changes, must consult.
Hounslow Town Centre Visions – consultation summary report (PDF)
Closed 31st January 2021 : Hounslow streetspace feedback: for the first time you could oppose or strongly oppose. This was an important shift following the huge criticism of previous consultations: https://haveyoursay.hounslow.gov.uk/traffic-and-transport/streetspace-feedback/
Closed 8th February 2021: Hounslow council's last consultation, another using the discredited Commonplace system, presents more changes it has planned such as Urban Movement's proposals for Turnham Green Terrace and elsewhere. Phase II of this project would result in a narrowing of TGT, making it one way, redirecting the E3 down Fishers Lane and removing the taxi rank. People who currently feel safe coming to Turnham Green station late in the evening would now find themselves without safe onwards travel to other parts of Chiswick. People LIKE the area the way it is, with all its quirks. It works! https://hounslowcharacteranddesign.commonplace.is
Hounslow has driven through hugely unpopular changes to our town without involving our locally elected councillors OR acting on feedback from the many thousands of respondents who have given their views on-line, on air and by post and e-mail. They have said they originally acted on residents' feedback but there is zero evidence of this and no sign of change from recent consultations. Yet they have come up with even more 'consultations' as below:
Have Your Say on Plans for Major High Streets in the borough
Opened 19th February 2021 – Closed 30th April 2021: Hounslow wants to drive through further changes to town centres – it is unclear from the questions what the motives are on 'Integrating Workspaces into Town Centre Life' or 'Enhancing Chiswick's Civic Identity and Role' (another Hounslow House??) and whether our elected local councillors will have a role in shaping Chiswick so please consider very carefully before you respond…
https://www.hounslow.gov.uk/news/article/2292/have_your_say_on_exciting_plans_for_major_high_streets_in_the_borou
Town Centres Draft Visions
Opened 19th February 2021 – Closed 15th March 2021: This apparently builds upon what was said on the 8th November consultation where we asked them to open our roads….they want to create a pathway for Chiswick to thrive, and to use feedback to guide future interventions
https://haveyoursay.hounslow.gov.uk/bids-and-funding/town-centres-draft-visions-engagement
Conservation Area Appraisal Consultation – Chiswick High Road & Glebe Estate
Opened 18th January 2021 – Closed 30th April 2021: Hounslow is updating its conservation area appraisals, which will substantially affect residents' ability to make changes.
Conservation Area Appraisals Consultation: Chiswick High Road, Glebe Estate, Isleworth Riverside & St Paul's Brentford – London Borough of Hounslow – Citizen Space
Sign the petitions
Email Hounslow and Ealing cabinet members and officers
Email your views and experiences to the relevant Hounslow cabinet members and officers, and the relevant Ealing cabinet members and other councillors. Email addresses below – one email to all is fine:
Cllr Shantanu Rajawat: Leader of the Council: Shantanu.Rajawat@hounslow.gov.uk;
Cllr Katherine Dunne, Hounslow cabinet member for communities and climate emergency: katherine.dunne@hounslow.gov.uk
Cllr Guy Lambert, Hounslow cabinet member for highways: guy.lambert@hounslow.gov.uk
Jefferson Nwokeoma, Assistant Director of Traffic and Transport: jefferson.nwokeoma@hounslow.gov.uk
Hounslow's traffic department (from which you should get a reply): traffic@hounslow.gov.uk
Cllr Peter Mason, Ealing council leader: peter.mason@ealing.gov.uk
Cllr Jasbir Anand, Ealing cabinet member responsible for roads, road safety, traffic, congestion, parking, environment and climate action: jasbir.anand@ealing.gov.uk
Cllr Kamaljit Dhindsa, Ealing cabinet member responsible for business and economic resilience: kamaljit.dhindsa@ealing.gov.uk
Cllr Joanna Camadoo-Rothwell, Ealing cabinet member responsible for emergency services, CCTV, community cohesion, disabilities, equality and diversity: joanna.camadoo@ealing.gov.uk
Email your MP
Brentford and Isleworth constituency, Ruth Cadbury MP
Ruth Cadbury has been unsympathetic to people who object to Chiswick Street changes and closures. She is anti-car, supports swapping the bus lane for the Cycle Lane C9 and is a great supporter of Cargo Bikes
Ealing Central and Acton constituency, Dr Rupa Huq MP
Rupa Huq has spoken many times in Parliament AGAINST the LTNs and street closures introduced in Ealing. She and her family are all keen cyclists but stands with her constituents against the changes.
rupa.huq.mp@parliament.uk
Contacting your local councillors, London Assembly member or MP
Tips for contacting your elected representatives
Explain the issue clearly and how it affects you. They might simply be unaware of it and might not know its impact on you personally.
Give them the facts. Make sure they have the information they need to make the best case on your behalf.
Include photos or sketches if relevant. But don't worry if you can't.
Don't assume they will know what you know. If anything is relevant in your opinion, add it.
If it has arisen before, say so. Don't assume that previous information will automatically be linked with what you are sending now.
Be polite. Abusing councillors/GLA members/MPs might mean you are ignored.
Don't worry about grammar or spelling. They are assessing the case or subject, not you, so write as you would to anyone.
The template below can be used as a very rough guide, and make it personal to you. If you are ever offered a completed template, ignore it. Generally, identical letters are collectively counted as one. Writing an individual letter that is recognisably different is best.
Email template to be used as a guide
Dear [name],

I am writing to you about: [issue]

The issue that I have experienced was:
[explain what the issue is]

It occurred on:
[date]

This meant that:
[explain how you were affected]

I would like [organisation] to resolve
the issue by: [explain how]

I look forward to your prompt response
on this matter.

Yours sincerely,

[Your name]

[Your address, so they know you
are a resident in their area]