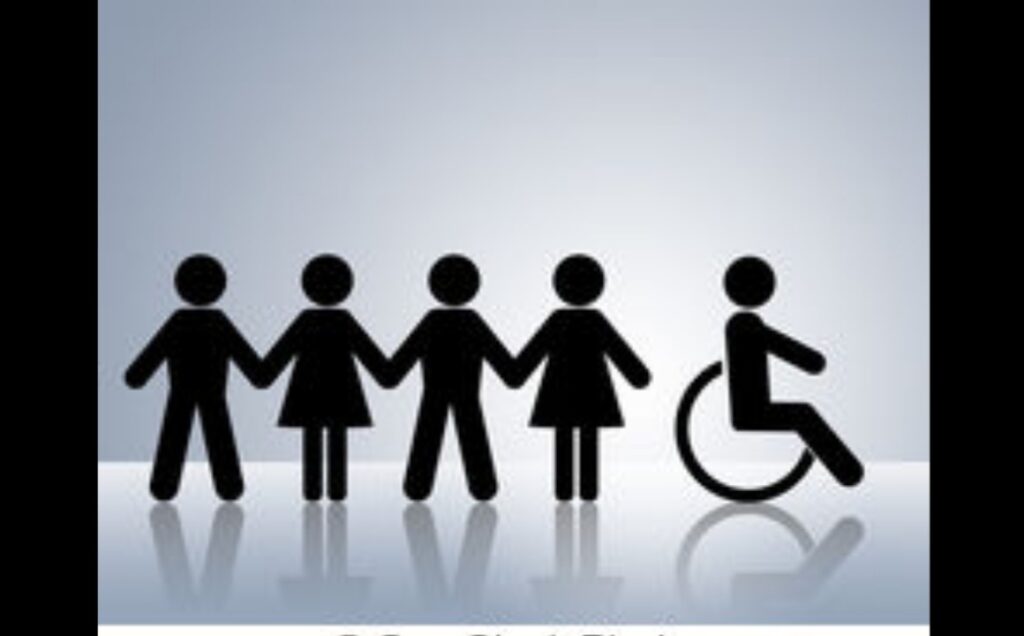 The Equality Act 2010 protects people from discrimination arising from disability and from being treated badly because of something connected to a disability. This could include having difficulty seeing things or being slow to cross the road. You are disabled under the Equality Act 2010 if you have a physical or mental impairment that has a 'substantial' and 'long-term' negative effect on your ability to do normal daily activities.
How Hounslow's Streetspace measures have left many disabled and less able people behind in Chiswick
The changes to Chiswick High Road and elsewhere have dramatically affected the elderly and disabled
The removal of refuges and traffic islands throughout Chiswick means people cannot stop mid-way to rest
The necessity to cross both a two-way cycle path and a two-way road to get from one side of Chiswick High Road to the other has left many residents afraid to go out
The shortness of time to cross at lights, the lack of policing of certain cyclists' behaviour – where they go through red lights into the path of crossing pedestrians, or cross the zebra whilst pedestrians are crossing – is creating enormous and needless anxiety
Older people, many of whom may be more inclined to travel by bus must gingerly alight straight into the path of cyclists, or cross the road not realising the zebra crossing goes to the floating bus stop only
---
LTN Disruption
Displaced traffic from LTN's now clogs up what roads are open, increases pollution for those who live on them or who have to traverse them
Carers, relatives, friends and door to door transport can no longer get to residents' homes in a timely manner without incurring a PCN, leaving residents stranded and isolated, and leading to a loss of independence and mental health issues
Ambulances, fire engines and police cars which come to the assistance of those in need find they cannot access certain neighbourhoods urgently. Please read this tragic report below from an Ambulance Driver – January 2021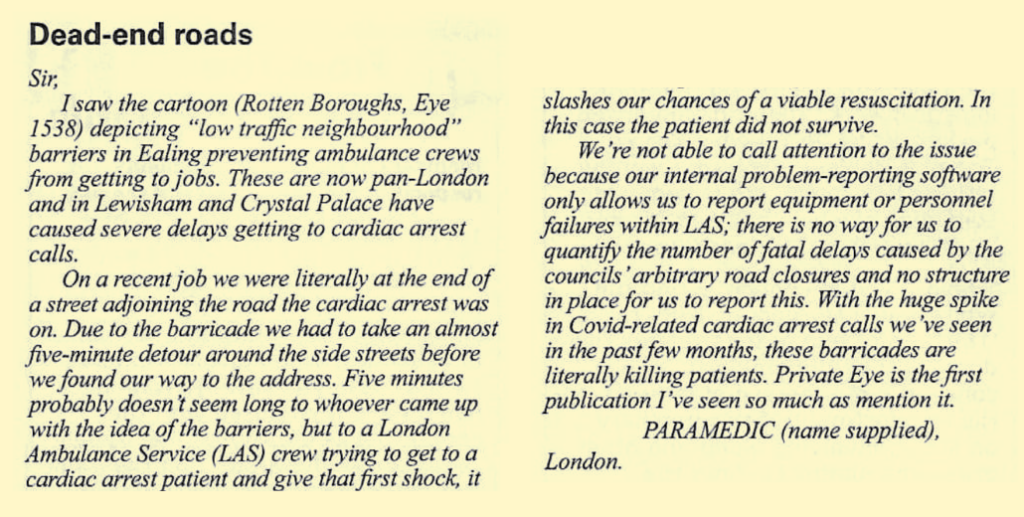 ---
What does one disabled resident say?
I think the worst part is taking choice away from my personal life of how, where and when to travel.

My carer can't get to me on time. She is unhappy about having to pay extra to come by train. Friends and relatives don't want to visit because of the time they have to sit in traffic.
I have mobility issues so I can't just go for a walk or shop by foot or on a bike. I need a car. In a democratic western society where we uphold Human Rights for citizens of other countries, it seems ironic that we are dismissing our own vulnerable citizens.

Is anyone in Hounslow Council qualified enough to make a decision on the needs of the vulnerable/disabled/blind/elderly? So many creating the surveys and responding to them are able-bodied. Part of the same group of people.

That is prejudice!
---
Transport for All study
A recent study by Transport for All, a charity which campaigns to promote the travel needs of disabled people has published the first ever analysis of the effect 'Low Traffic Neighbourhoods' (LTNs) have had on people with disabilities. Their survey, which took place in London and other UK cities during the summer of 2020, measured the effect certain road changes had on disabled people.
www.transportforall.org.uk/campaigns-and-research/pave-the-way/
What were the findings?
75% of disabled people felt "angry and ignored" because they were not properly consulted before roads were closed and pop-up cycle lanes introduced
72% of those questioned were critical of the way LTNs were introduced and the way they were informed by town hall bosses about them.
77% believe their journey times or those of their carers had in fact increased because of LTNs.
These findings come just weeks after a High Court judge ruled the London Mayor, Sadiq Khan, failed to properly take into account how road closures and banning taxis from some routes would affect disabled people, despite their rights being protected under the Equality Act.
---
Audio
"It's really difficult for me – I'm really annoyed about it."
Listen to the audio of one disabled resident's experiences….
---
---